We help businesses like yours make the move to ev's
As many businesses of all sizes move towards achieving their green targets, electric vehicles are becoming an increasingly common part of the fleet.
Alternatively, many businesses now find themselves facing demand from staff and employees to have on-site electric vehicle charging made available, as their popularity only continues to increase.
EVC Scotland are here to assist businesses looking to install EV Charging points for both customers and staff.  As well as providing a complete one-stop service, we can also help you to navigate the Government funding available, and provide advice.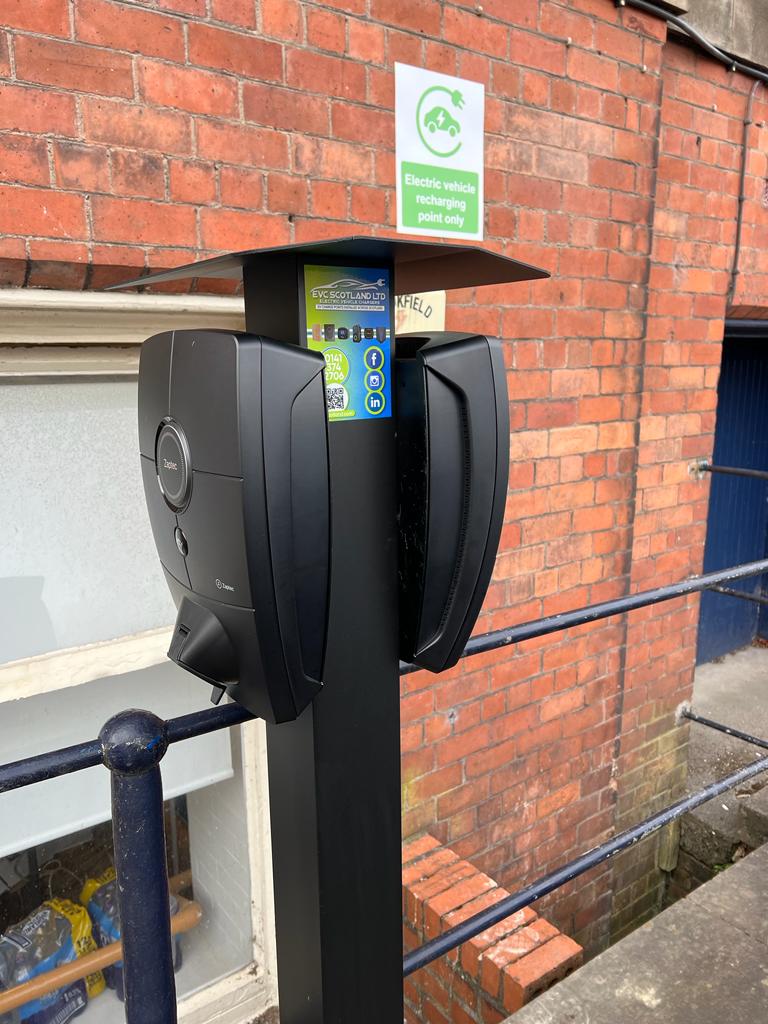 Regardless of if we're installing a single charger in a home, 50 chargers for a business or 100's for a local authority, we treat every single installation with the same level of expert care